What our customers say about us
Saved the emotions of the authors
I had an all around exceptional experience with Aden Landscaping. They did all our landscaping, our sprinkler system and the pavers. They were excellent to work with and I would recommend them to everyone. They offer fair prices. They do great work, and they are equally great to work with.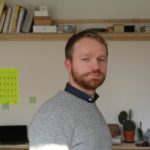 Alex, Eric and their crew were great! Not a lot of guys on the team which is very manageable. They are skilled, professional and super efficient. I made an appointment with them and they showed up as expected (sadly, this is a novelty in Seattle). They showed up when they said they would for the work to start. They quoted 4 weeks and it took a little over 2 weeks. Like clockwork they showed up every morning and started. They cleaned up everyday, keeping the place as neat as possible during construction. Alex was very communicative and we checked in often to make sure the vision I had was what was happening. I had a weird basement entryway (the only entry) which was being covered by the deck and I proposed a solution of a trap door and hinged railing to allow for more head-space into the basement and they figured out how to do it. Alex or Eric responded whenever I had a question or input. They worked with me on keeping the neighbors happy. All in all a great experience. I would highly recommend. I love my new backyard, it's a great improvement over my old one and I enjoy it whenever it's sunny.

Alex was extremely responsive - he contacted me a few minutes after requesting a quote. Came over the next day and gave me a very reasonable estimate. The work started just a week later. Alex and his crew (Freddy & co.) were very professional and hardworking. Did everything that was requested, prompt and well, while informing us about each step, giving advice. During the work additional tasks came up, for which Alex quickly sent an estimate. Since the price was always reasonable, we got everything done that we wanted. For the greenhouse base, he kept in contact with the greenhouse company to check on various technical details. I am extremely happy with the results.

The Aden Landscaping team did a great job removing all pavers, replacing and compacting the pavestone, then reinstalling the pavers. It was a large, difficult project which they professionally executed.

I can't say enough good things about our experience with Aden Landscaping. We had our small patio replaced and expanded with pavers last fall. Alex and his team regraded the patio and replaced a French drain. They did an amazing job. It looks fabulous and we had zero drainage problems over the winter. (We get a fair amount of snow at our elevation and back to a wetland... our yard used to be a mud pit!) Everyone who sees our new patio compliments it. Alex and his team were able to do the work quickly and were very professional and responsive. I'd definitely work with them again.
I've used Aden's Landscape for many years now. The crews are very thorough and pleasant. I have always felt like I got superior service for a reasonable price, and will continue to use them!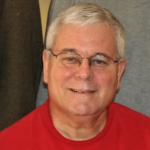 Aden Landscaping staff were excellent! They listened to my ideas, their prices were reasonable, and their work was excellent! They did an excellent job with fencing, flagstone, irrigation and a retaining wall. They were always polite, cleaned up every night, and were sensitive about the neighbors. I couldn't be happier!
Simply outstanding service and professionalism from Aden Landscaping company. Alex showed up at the scheduled time at our new home and performed with lots of great ideas how to transform our yard. Same time provided an estimate with very reasonable numbers. Crew installed big patio along with sitting wall. Alex responded immediately to all my questions , I wish all contractors could provide with such professional and reliable service.

I have never had such a beautiful outdoor living space! We are so grateful for this magazine cover worthy, breathtaking transformation! Eric took our vision and created a design better than what we could have imagined! The team from Aden's Landscpae was amazing! They are extremely talented and very hard workers. I have never had a team that was so respectful! Each day I came home, it was exciting to see the progress they made. And it was always so clean! All tools were put away nicely. Never a speck of garbage! I have had teams before, leaving behind their coffee cups, water bottles, etc.I highly recommended Aden's Landscape! Trust me, you will be amazed at how beautiful outside can be! Everyday, someone stops to say how beautiful it looks! Eric, we cannot thank you and your team enough, for creating this amazing space! I wish l could give 100 stars!!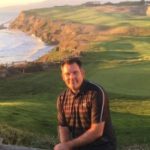 I used Eric and Alex Team Landscaping to completely strip and redo my backyard. Laid new sod and mulched garden areas. It looks fantastic and it was a big job. I am very happy with the results and would definitely recommend them. Always showed up when they said they would; were straight-forward to deal with; very pleasant. Two thumbs up.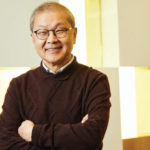 Alex and the crew did a fantastic job on our yard, which had gone a long time without any attention. The price was reasonable, and I'm sure I'll be calling back with any future needs.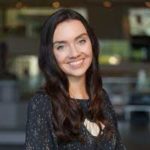 Stephanie Lakinski
Customer
The walls and landscaping Aden installed last summer are still looking great and we had a new top coat of mulch added this summer with more organic fertilizers. It is looking amazing.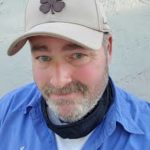 It was easy to schedule a work day and a crew of 3 arrived on time, worked hard all day, cleaned up and were finished. Everything looks great.
They responded quickly to my request for a bid. Once accepted they began work immediately and did a fantastic job. My walkway looks great and I am very happy with their service.

Project went very well. All work completed just under two weeks. Crew was very careful, prep and installation activities were done very well.

We had an amazing patio designed and installed by Aden Landscaping . They were efficient and worked very hard daily and completed the project in a timely manner. We are thrilled with the outcome!

Natalya Pitterson
Customer
Aden Landscaping Company is a quintessential local business. I have enjoyed every touch point with this business. They have helped me with basic spring cleanups and have completely planned my backyard garden including large yard pots. They are flexible, honest, and enjoyable people. Plus, they have all been great with my dog, who is the ultimate vibe check. So grateful to have stumbled upon them through a neighbor. I couldn't recommend them more!
These guys are the pros! Their work is meticulous, their prices competitive and their crews are friendly and polite! Thank you for keeping my property appealing to my clients and visitors!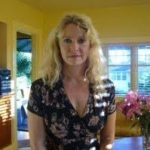 Couldn't be happier with the transformation of our small back yard from a dirt pit to something that now looks like a real lawn and patio space. Alex was great about explaining and quoting out what type of work needed to be done to level out the fill and make a suitable environment for grass. He and his crew showed up as communicated and did fantastic work ranging from bobcat excavation to laying down sod. They are super meticulous and really took their time to make sure everything was right. Since the installation, Alex's been checking in with watering reminders and maintenance recommendations. He even came by one day to take a look and make sure the sod rooted and was growing as it should. Top notch!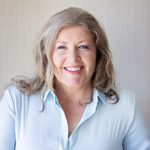 On time and on budget! Workers were delightful, friendly, helpful and professional. Happy to recommend such a great company!
It went great. Alex was totally responsive both at the beginning and all the way through the project to the end as I made modifications as the project proceeded. The stonework by Nicholas was outstanding, and Alex found the perfect latch for my gate. They left no detail undone and completed the work in approximately a week which also involved tearing out the old pathway and step.
Aden Landscaping did great work. Friendly and easy to work with.

Great guys! Great service! Great value and they listened! Will definitely be getting the yard done by them again! Very happy overall and it was a big job. Thank you.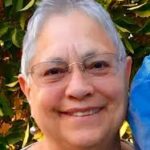 Alex came out to our house and provided a free estimate within in a week from my initial call. They had a clear understanding of what we wanted, worked hard and cleaned up the area after every day of work, which I really appreciated. Alex came back a couple times after the work was done to help us get the sprinklers set just the way we wanted. We highly recommend using Aden Landscape for your project.