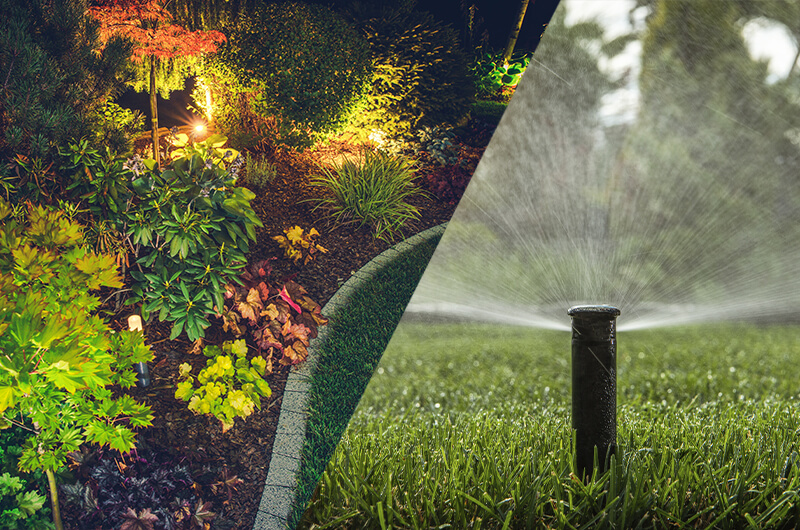 With our irrigation and lighting services, you can take your outdoor living to the next level. Our custom designs and expert installation ensure that your property looks its best year-round, and our maintenance services keep your system in top condition for long-lasting performance.
Imagine hosting a backyard BBQ with a lush, green lawn and vibrant, blooming flowers. Or enjoying a quiet evening on your patio, surrounded by the warm glow of beautiful outdoor lighting. With our help, you can make these dreams a reality. 
Plus, our services are not just about aesthetics. A properly designed and installed irrigation system can save you time and money on your water bill, while also helping to conserve this precious resource.
And with energy-efficient lighting options, you can enjoy a beautiful, well-lit outdoor space without breaking the bank.
So why wait? Let us help you transform your outdoor space into a place of beauty and functionality. Contact us today to schedule your irrigation and lighting installation.